ÖAV Sektion Obergailtal-Lesachtal (Austrian Alpine Club)
Karnischer Höhenweg • KHW 403
Making the whole Karnische Höhenweg accessible via the web is just one of many valuable projects undertaken by the ÖAV section in Obergail-Lesachtal. Along with our various other activities, we represent THE backbone in the region for working with children, conservation, trail maintenance and running several alpine huts. On top of that we run our own Alpine Club center responsible for regular seminars and year round sport activities.
Austrian Alpine Club Membership
Should you opt for
membership with the ÖAV
, not only can you enjoy the many advantages as being a member of the alpine club, at the same time you are supporting our work here at the ÖAV section in Obergailtal-Lesachtal.
ÖAV Section Contact
General information:
office@oeav-obergailtal.at
M: 0043 (0)676 58 58 625
Mauthen 223
9640 Kötschach-Mauthen
Österreich
Member Advantages
As a member of the Austrian Alpine Club (ÖAV) you can enjoy:
- Discounted prices at over 1700 Alpine huts
- Worldwide accident insurance
- Access to a plethora of activities run by the ÖAV
- Hits for Kids – There's always plenty on!
- Weather information service
- And lots more...
Become a ÖAV member in our section
Discounted prices at over 1700 Alpine huts!
Before you get underway in the Alps, please think about becoming a member of the Austrian Alpine Club (ÖAV). Sign up with our section today and enjoy the beautiful mountains of the southern Alps, all while supporting us in our continuing efforts keeping this pristine area accessible for everybody.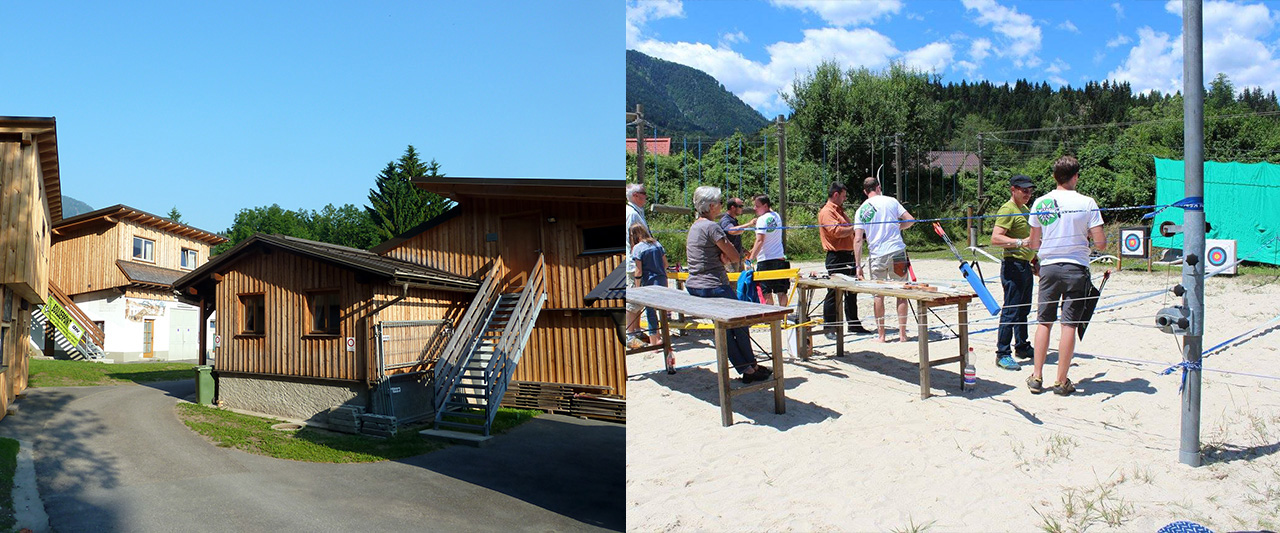 ÖAV Freizeitpark im Bergsteigerdorf Mauthen
Hikers, mountaineers, climbers, children, teenagers, juniors, families and seniors or just people interested in recreational sports - with our great sports facilities in the OeAV Freizeitpark and the indoor facility "Boulderpoint" with 220 sqm climbing area, OeAV high ropes course, two beach volleyball courts, street soccer facility, climbing garden, ice hockey court, ice skating rink, 28 m high climbing tower, in winter used as icefall climbing tower and more. a.m. we offer the possibility for many great experiences and adventures, ranging from mountain biking to white water adventures. With us there is always something going on - in summer as well as in winter.
Click for more informations ...
ÖAV Sektionskontakt
Allgemeine Informationen
Gründungsjahr: 1994 (erstmals 1894 als Section Obergailthal des D. u. Oe. Alpenvereins; von 1923 bis 1994 geführt als OeAV-Ortsgruppe Obergailtal der Sektion Austria)

ZVR-Zahl: 040430491
Mitglieder: Stand September 2016- 2.828 Mitglieder
Obmann: Dir. OSR Sepp Lederer
Geschäftsstelle ÖAV-Büro im ÖAV-Freizeitpark, offen Donnerstag 18.00-19.00 Uhr
Telefon Geschäftsstelle: 0043 (0)4715 20 939
Hütten: Zollnersee Hütte, Reißkofel Biwak, Jugendheim im ÖAV-Freizeitpark
Arbeitsgebiet: Karnische Alpen, Gailtaler Alpen
Seit 2011 Sitz der Sektion im Bergsteigerdorf Mauthen (Unterzeichnung der
Deklaration am 6. Mai 2011)
Kontaktinformation:
T.: 0043 (0)4715 8243
F.: 0043(0)4715 8243
M: 0043 (0)676 58 58 625
Postadresse
Mauthen 223
9640 Kötschach-Mauthen
Österreich
E-Mail
Allgemeine Information:
office@oeav-obergailtal.at
Obmann:
sepp.lederer@oeav-obergailtal.at
Bankverbindung
Dolomitenbank Osttirol-Westkärnten eG
IBAN: AT35 4073 0307 0000 0000
BIC: OVLIAT21XXX